Worried About Retirement? Then Consider These 11 High-Yield Blue Chip Dividend Growth Stocks
---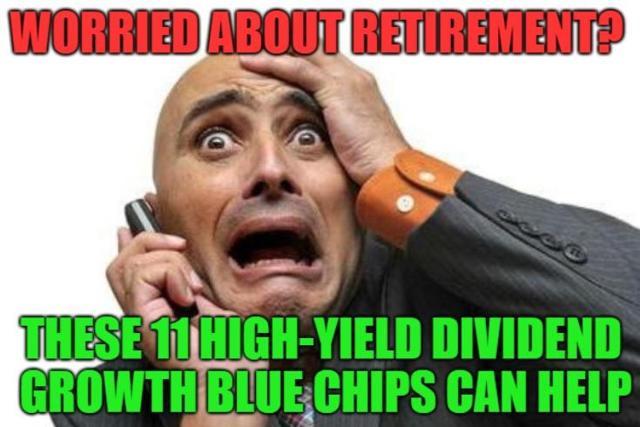 Many Americans are worried about having enough savings to ever retirement. Fortunately it's probably not too late for you to still build a large enough nest egg to ensure a prosperous retirement. That's especially true if you invest in these 11 undervalued high-yield dividend growth blue chips.
About author
I'm an Army veteran and former energy dividend writer for The Motley Fool. I'm a proud co-founder of Wide Moat Research, Dividend Kings, and the Intelligent Dividend Investor. My work can be found on Seeking Alpha, Dividend Kings, iREIT, and the Intelligent Dividend Investor. My goal is to help all people learn how to harness the awesome power of dividend growth investing to achieve their financial dreams and enrich their lives. With 24 years of investing experience, I've learned what works and more importantly, what doesn't, when it comes to building long-term wealth and income streams and achieving long-term financial goals.
Special Offer
Sign Up to Get Our Top 5 Articles Daily & Receive Your Free eBook!
Get My Free eBook