The Good News And Bad News Investors Need To Know About The Wuhan Epidemic
---
The Wuhan outbreak has seen the new coronavirus spread to 27 countries, in the fastest outbreak in modern history.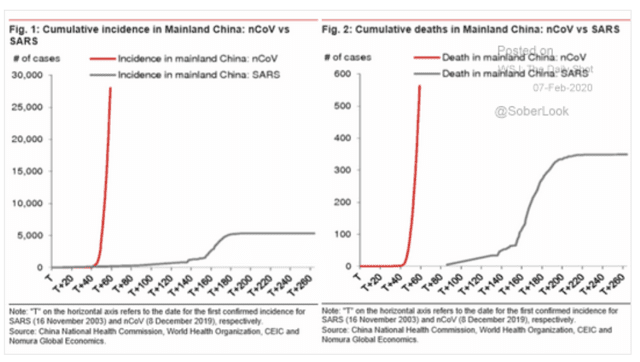 Already we've seen the market react with volatility to this threat, such as a two week, 3% decline that caused many tourism sensitive stocks like Carnival (CCL) to sell-off with a vengeance.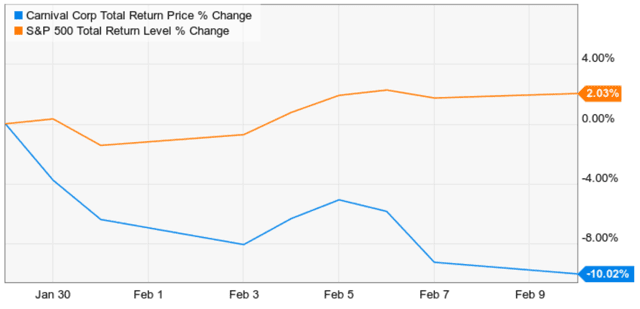 (Source: Ycharts)
Here are the most important facts investors need to know, about both the good and bad news coming out of China right now, that could have important ramifications for your portfolio's short-term returns.
Fact 1: China's Epidemic MIGHT Be Calming Down…Or About To Get Worse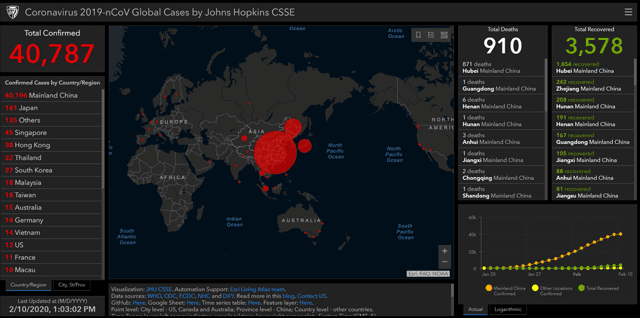 (Source: John's Hopkins)
The media is more than happy to tell you that the Wuhan epidemic (a major regional outbreak, a pandemic is global) has killed more people than SARs or MERs.
However, less often pointed out is that the rate of new cases appears to have peaked, and the mortality rate is 2.2% (less than 25% that of SARs and 15 times less than MERs).
66% of all cases are in Wuhan itself, including 97% of deaths. In Wuhan, the mortality rate is about 5%, likely because that city is in lockdown and…
Continue reading at STOCKNEWS.COM