3 Ways to Make Smart Investment Decisions in A Stupid Market
---
We're currently in a bubble and I'm hardly the only one who thinks so.
"If you're a day trader and you can walk and chew gum, you are making money right now…

You're doing the same thing they did in the late '90s…You're rolling it. You think everybody is a genius in a bull market…

Once we start to really have definitive data on the other side, people are going to sell on the news, and if I had to make a bet, that's it…

I don't think the market is truly understanding the challenges that we may be facing. " – Mark Cuban
Mark Cuban isn't just a brilliant entrepreneur, he's also someone who sold Broadcast.com to Yahoo for $5.7 billion 10 months before the tech bubble burst.
How do I know we're in a bubble? It's not just that the S&P 500 has roared higher by 40% since the March lows or the fact that the Nasdaq is now at a record high.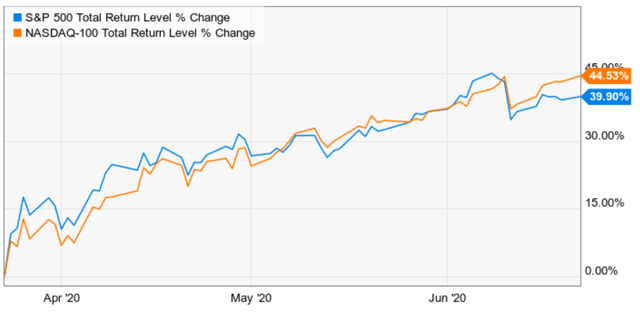 (Source: Ycharts)
Rather its the rampant speculation that is going on all around us, exemplified by the "captain of the day traders" Dave Portnoy.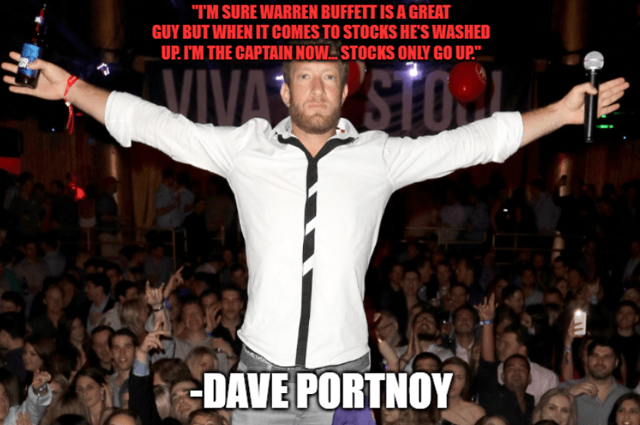 (Source: Imgflip)
Portnoy is not an analyst, but a shock jock trying to gin up publicity at a time when there are no sports to talk about.
However, retail investors who follow him and others like him are causing some truly insane things to happen, involving rampant and dangerous speculation the likes we haven't seen since the Dot Com bubble.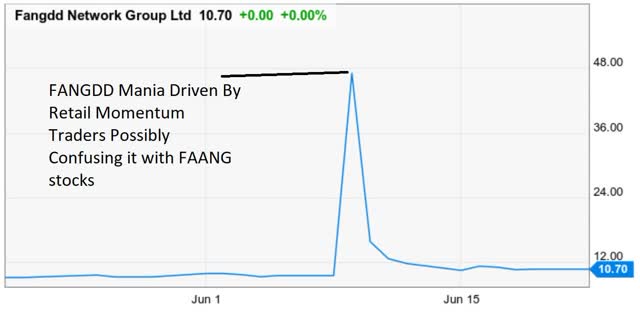 (Source: Ycharts)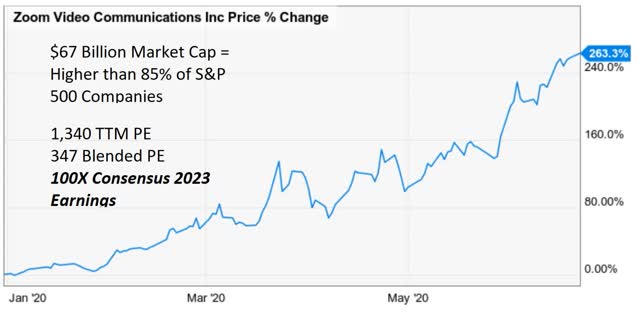 (Source: Ycharts)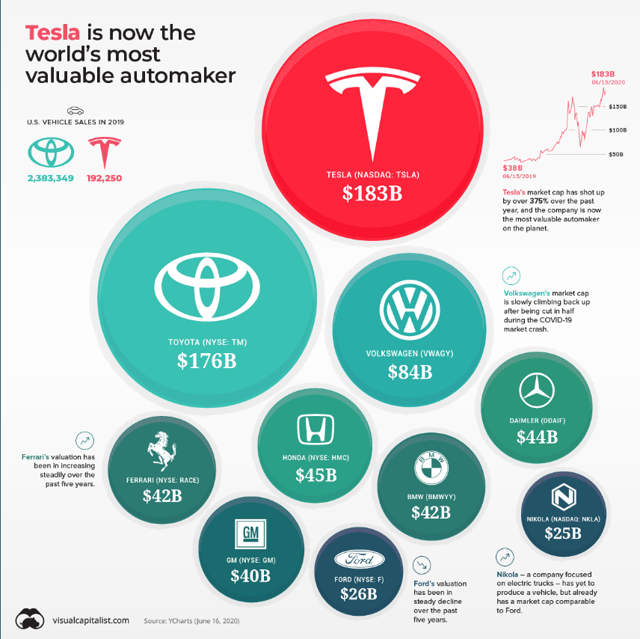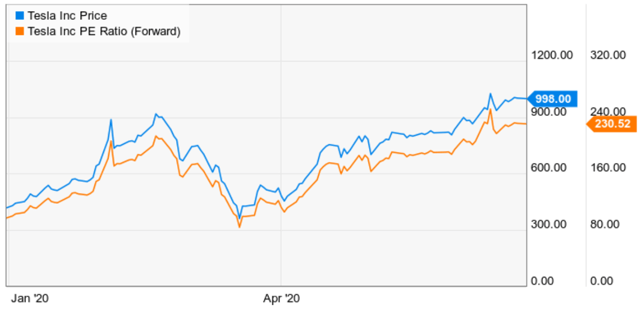 (Source: Ycharts)
Tesla is now trading at 231 times forward earnings and the most valuable carmaker on earth.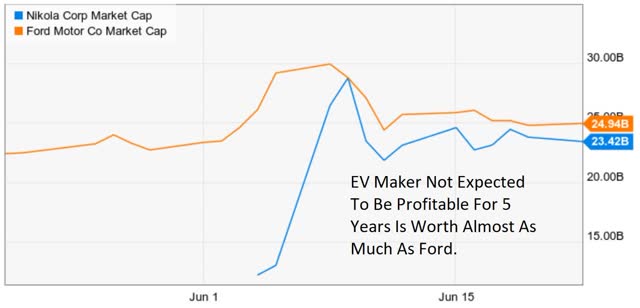 (Source: Ycharts)
Or perhaps the ultimate example of bubble insanity is Hertz (HTZ)
         A Company Worth Zero went up Almost 600%…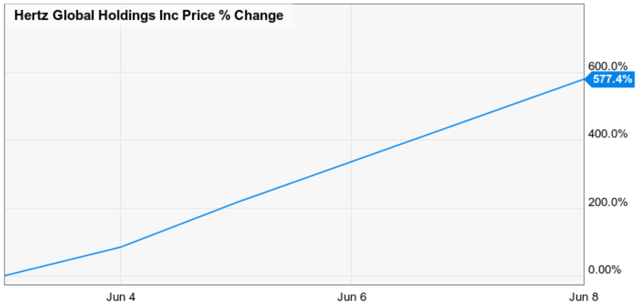 (Source: Ycharts)
Hertz soared almost 6 fold AFTER both declaring bankruptcy, and then announcing plans to sell up to $1 billion worth of worthless shares to investors.
Literally, in the prospectus, it said that shares were at high risk of going to zero.
…And Is Now Rapidly Approaching Fair Value ($0).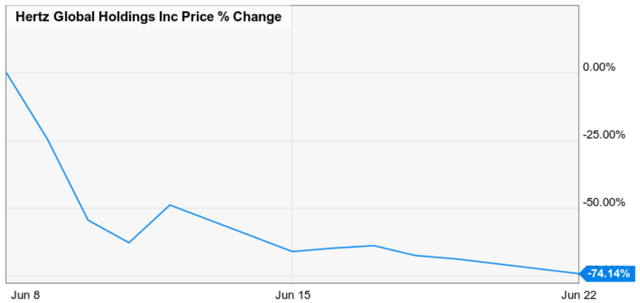 (Source: Ycharts)
The Bad news is that market timing can't be used to avoid short-term losses in the stock market, as decades of historical data makes very clear.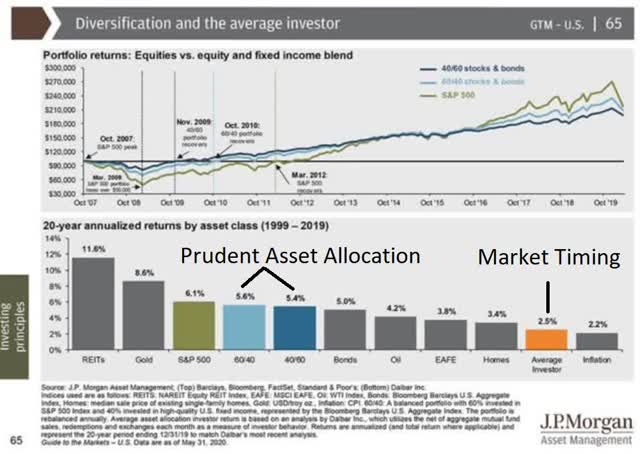 The good news is there are 3 simple ways to avoid becoming the victim of dangerous speculative bubbles in these dangerous economic times.