Why Stocks Keep Soaring Despite Terrible Fundamentals
---
In 2010, Exxon Mobil was the largest company in the S&P 500 with a market cap north of $350 billion.
By 2015 it was still the 5th largest company in the S&P with a market cap as high as $380 billion.
Since then the energy industry has fallen on rough times and Exxon now has a market cap of roughly $180 billion. It's still one of the largest companies in the country but now ranks only in the top 30 by market cap.
Last Friday Apple was up more than 10% after beating earnings expectations. The increase in their market cap that day was an Exxon, rising by around $180 billion…in a single day!
The numbers for the biggest tech stocks are getting silly.
Apple now has a market cap within a stone's throw of $1.9 trillion. Microsoft, Amazon, and Google all have trillion-dollar market caps as well. Facebook is the 5th largest corporation in the index with a market cap of more than $770 billion, more than double Exxon's size when it was king of the mountain.
This chart from Goldman Sachs is pretty telling in terms of how things have gone in the stock market this year because of the growth in these gigantic names: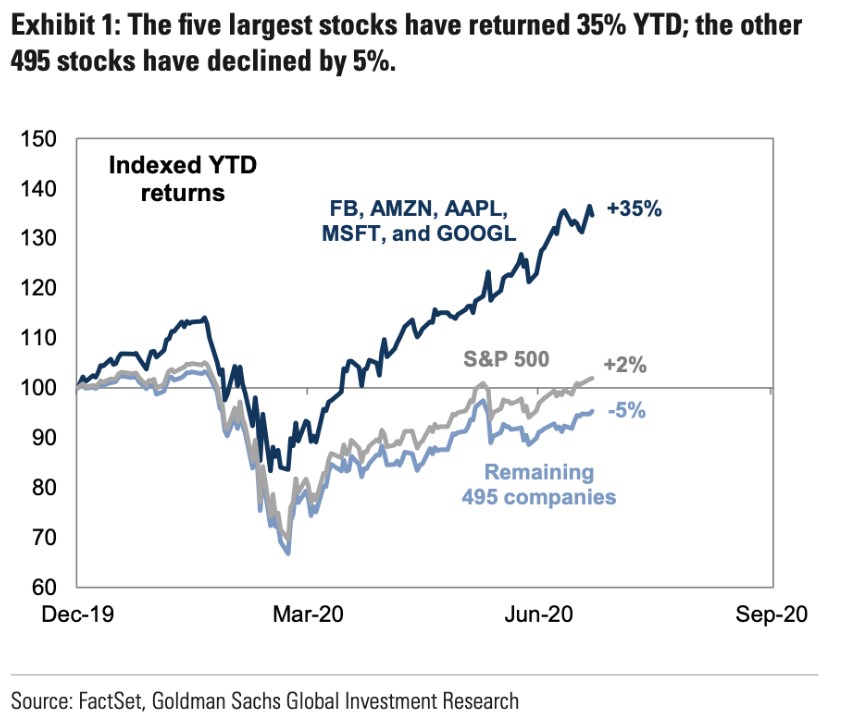 The biggest tech stocks have only gotten bigger. Here are the year-to-date returns compared to the S&P 500: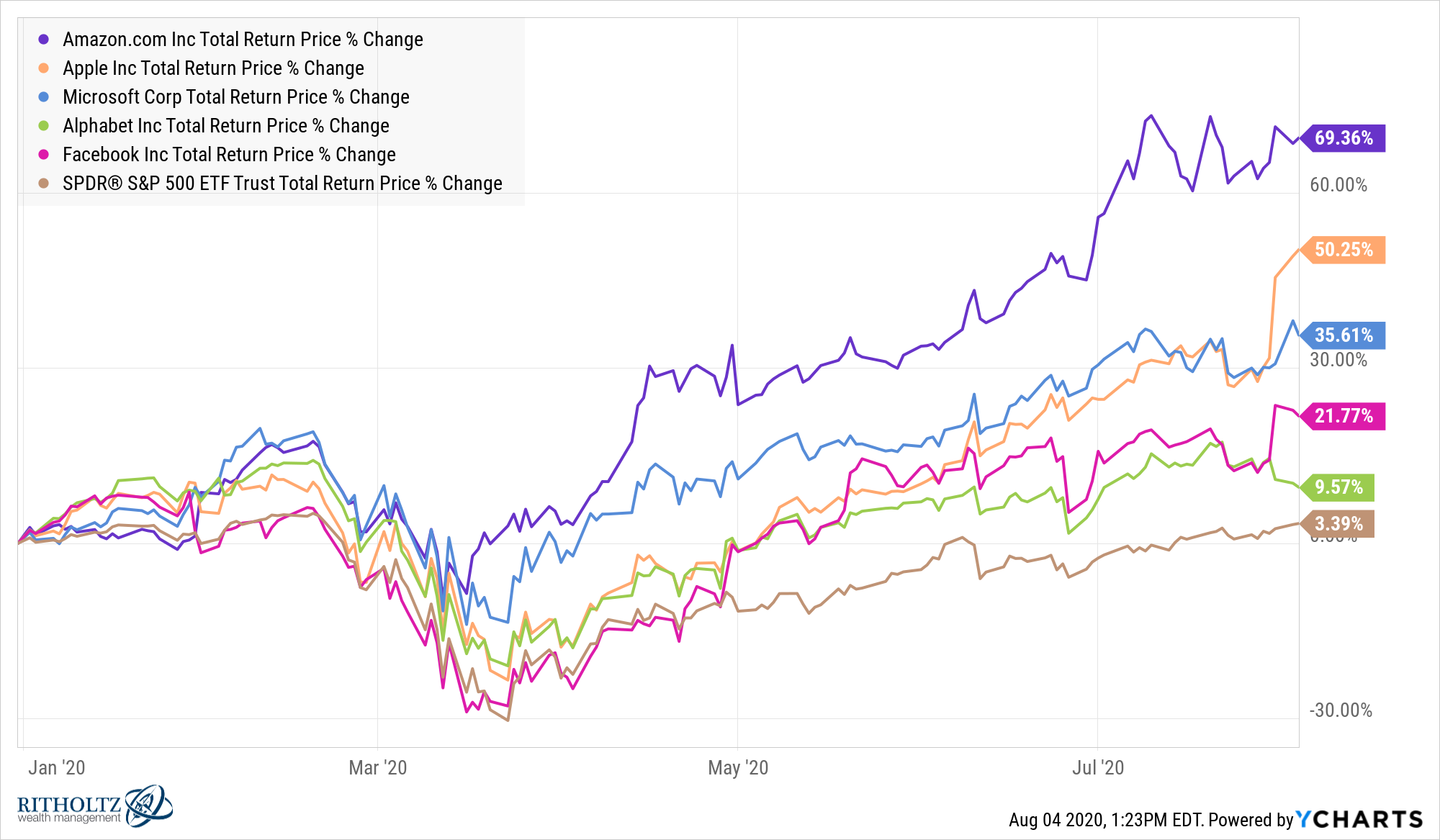 It's a miracle the S&P 500 is now up more than 3% on the year but that number looks tiny compared to the returns of our tech overlords.
So tech stocks are ruling the day yet again and remain the only stocks doing well this year, right?
Not necessarily.