3 Things Investors Need to Know About the Pandemic
---
If you just look at the stock market you'd think there was no recession and no pandemic at all.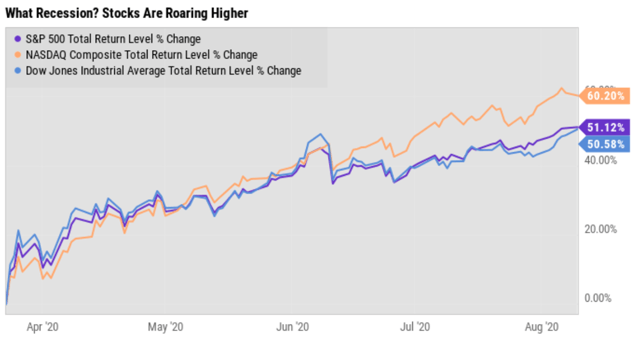 (Source: Ycharts)
The S&P 500, Nasdaq, and Dow Jones Industrial Average have staged a classic V-shaped recovery even though the economy most certainly has not.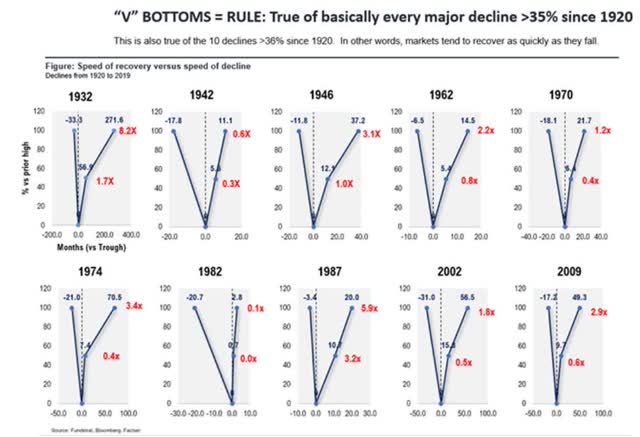 (Source: Fundstrat)
But while investors might be understandably giddy at stocks roaring higher for four consecutive months, we can't forget what caused the fastest bear market in history, the worst recession in 75 years, and what still looms over us for what health experts believe to be the next two years.
That would be the pandemic, and there are three particular things all prudent investors need to know to safeguard their hard-earned savings in these deeply uncertain times.
Fact 1: America Has Made Some Progress In The Last Few Weeks At Containing The Virus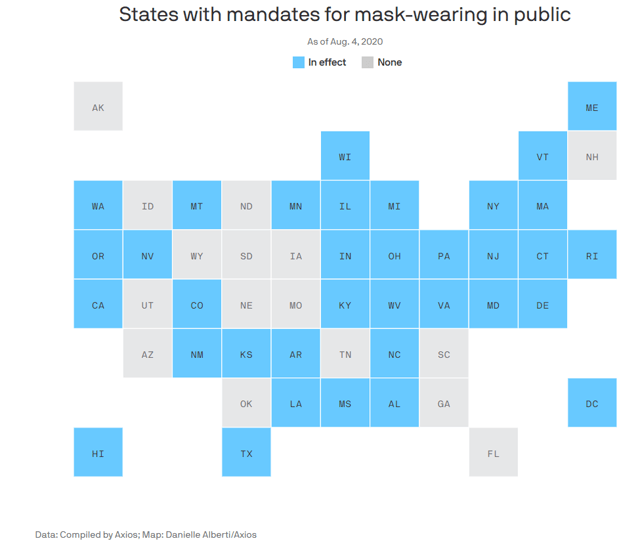 While Goldman Sach's recommendation of a national mask mandate is not likely to ever come to pass 34 states have taken it upon themselves to mandate masks, some even going so far as to make it a misdemeanor not to wear one in public.
MIT, IHME, and various other medical experts believe that proper mask-wearing can reduce transmission of the virus by up to 92%.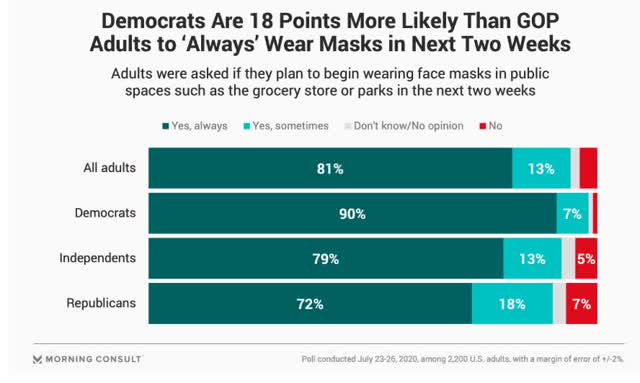 In late July 81% of Americans claimed to always be wearing masks in public and 94% claimed to wear them all the time or sometimes.
         US Average State Transmission Rates In Recent Weeks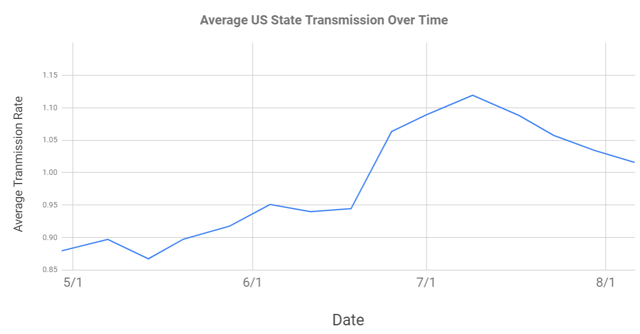 (Sources: Dividend Kings COVID-19 Tracking Tool, RTlive)
The average state transmission rate has been falling for four consecutive weeks now, though it's impossible to say with certainty that increased mask-wearing has been the primary cause of this.
After all, 25 states have now paused or partially reversed their reopening plans, and that too has a strong effect on reducing viral transmission.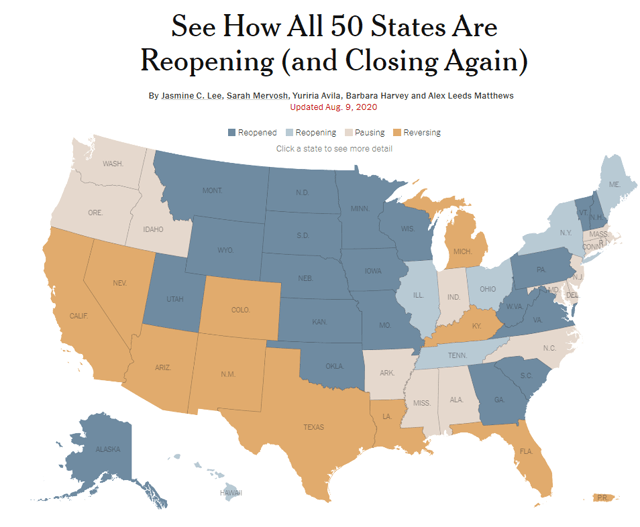 (Source: NYT COVID-19 Tracking Tool)
But isn't that good news? That supports the market continuing to climb as America wins its war against the coronavirus?
Not so fast, because the war is far from won and in fact, over the next few months, experts believe things could get worse.