2 Fast-Growing Blue Chips Set To Soar
---
The market has once more become a bit euphoric, with stocks up 7% from their September 23rd lows.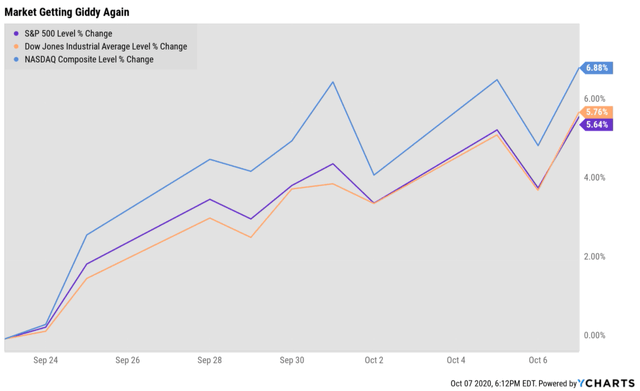 The S&P 500 is up 7% from its recent lows, and once more in a speculative bubble. Fortunately, even for growth-hungry long-term investors, quality blue chips are always on sale. Here are two high-quality, reasonably priced blue-chips analysts expect to grow at 15% to 30% CAGR over time and deliver long-term total returns more than 4X that of the S&P 500.
With stocks now just 4.5% from their record highs, and 33% historically overvalued, the hottest growth stocks are getting too hot to handle safely. Fortunately, quality blue chips, even very fast-growing ones, are always available at a reasonable price. Here are two companies I just analyzed and updated per Dividend Kings' member request for consideration in your diversified and prudently risk-managed portfolio.