Goldman Predicts Stocks Will Selloff if Biden Wins: 3 Things You Need To Know
---
Many investors are worried about what the election could mean for stocks, and understandably so. After all, the surprise election of Donald Trump, and the deregulatory regime and corporate tax cuts that came with it, kicked off an epic rally for stocks.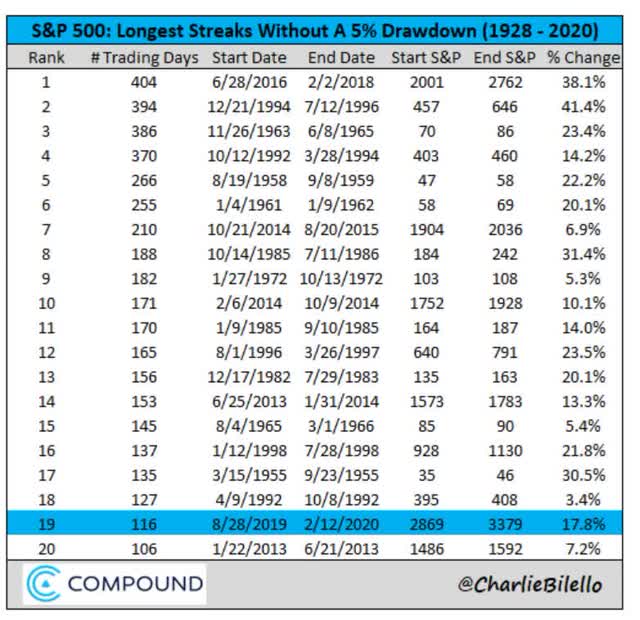 In fact, after Trump won, the S&P 500 went on a 14-month winning streak, with the largest decline from record highs just 2.7%. That was the longest period without a 5+% pullback in US market history. Well, Goldman Sachs, one of the blue-chip economist firms (16 most accurate out of 45 tracked by MarketWatch), and one of the world's most respected asset managers, just put out a new research note predicting that stocks will indeed sell-off if Biden wins, and institutes new higher regulatory and corporate tax regime. Here are the three most important things you need to know ahead of the election to protect your hard-earned savings and avoid potentially costly and even retirement dream killing mistakes.
Biden's Victory Is Now Looking Very Likely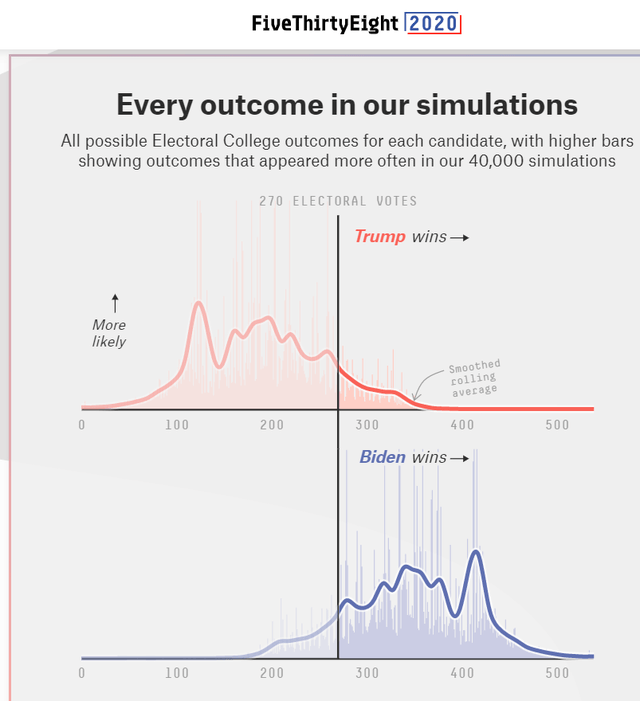 Every few hours the 538 model takes in the most recent polls and runs 40,000 simulated elections, using the most advanced statistical model available among any political forecasters.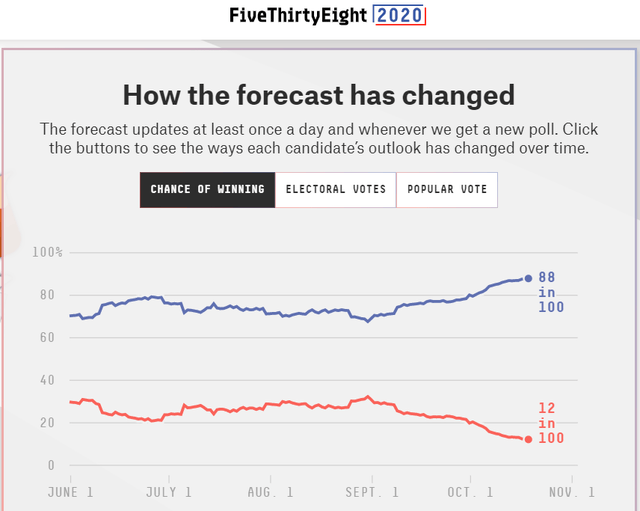 Currently, 538 gives Biden an 88% probability of winning the White House, and if the polls remain stable at current levels through election day, Nate Silver, the head of 538 estimates that probability will climb to 95%.  Of course, even if Biden wins, that doesn't mean he'll be able to accomplish any or even most of his proposals. Who controls Congress will actually determine what kind of increased regulations and taxes might be coming.
Democrats Look Well Positioned To Gain Control Of Congress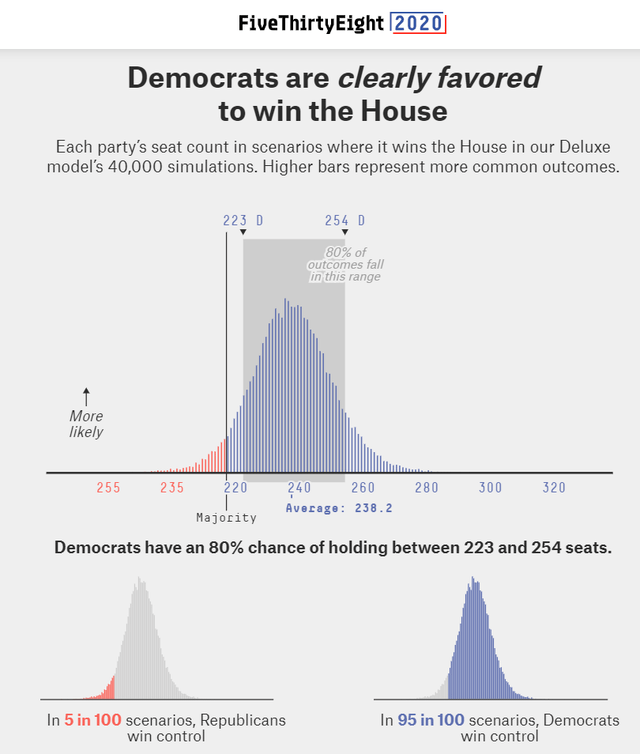 The Democratic-controlled House was never expected to be up for grabs in this election, and currently, 538 estimates a 95% probability Nancy Pelosi will remain speaker. It appears that Democrats are most likely to end up with 238 House seats, up six from their current 232. What matters most is the Senate, where whoever controls the chamber by even one vote decides what bills get brought up for votes and which languish in obscurity and die on the vine.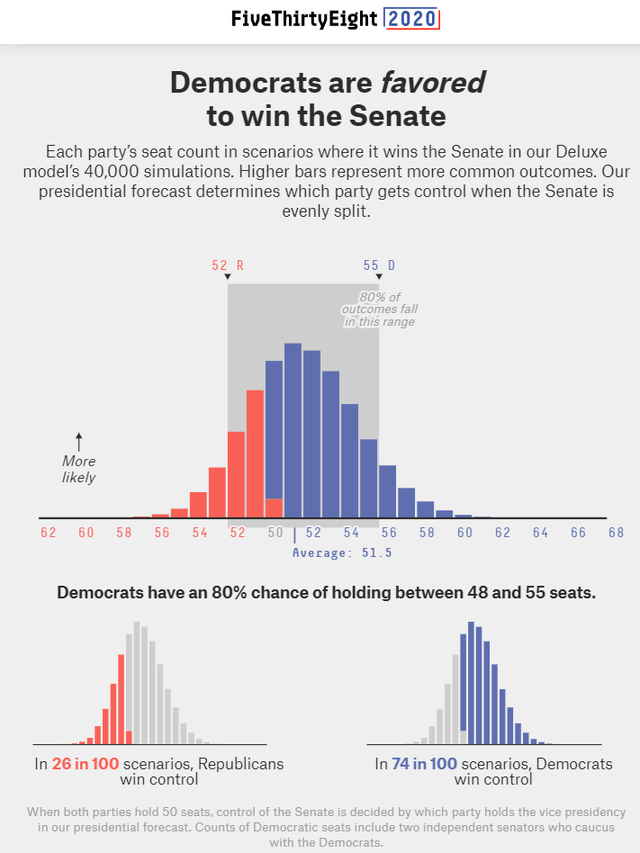 Currently, 538 estimates a 74% chance the Democrats will gain control of that Chamber, picking up between four and five net seats for a total of 51 to 52. But what does all this mean for stocks? That's where Goldman's most recent note comes in, which has very important implications for your portfolio.