The Biggest Stock Market Reversal in History
---
By Ben Carlson 
In the depths of the stock market crash in March, the S&P 500 had fallen nearly 34% from all-time highs in about 4 weeks. At that point, the year to date return for the S&P was a loss of more than 30%. As of the close of the market on Wednesday, it's now up more than 12%.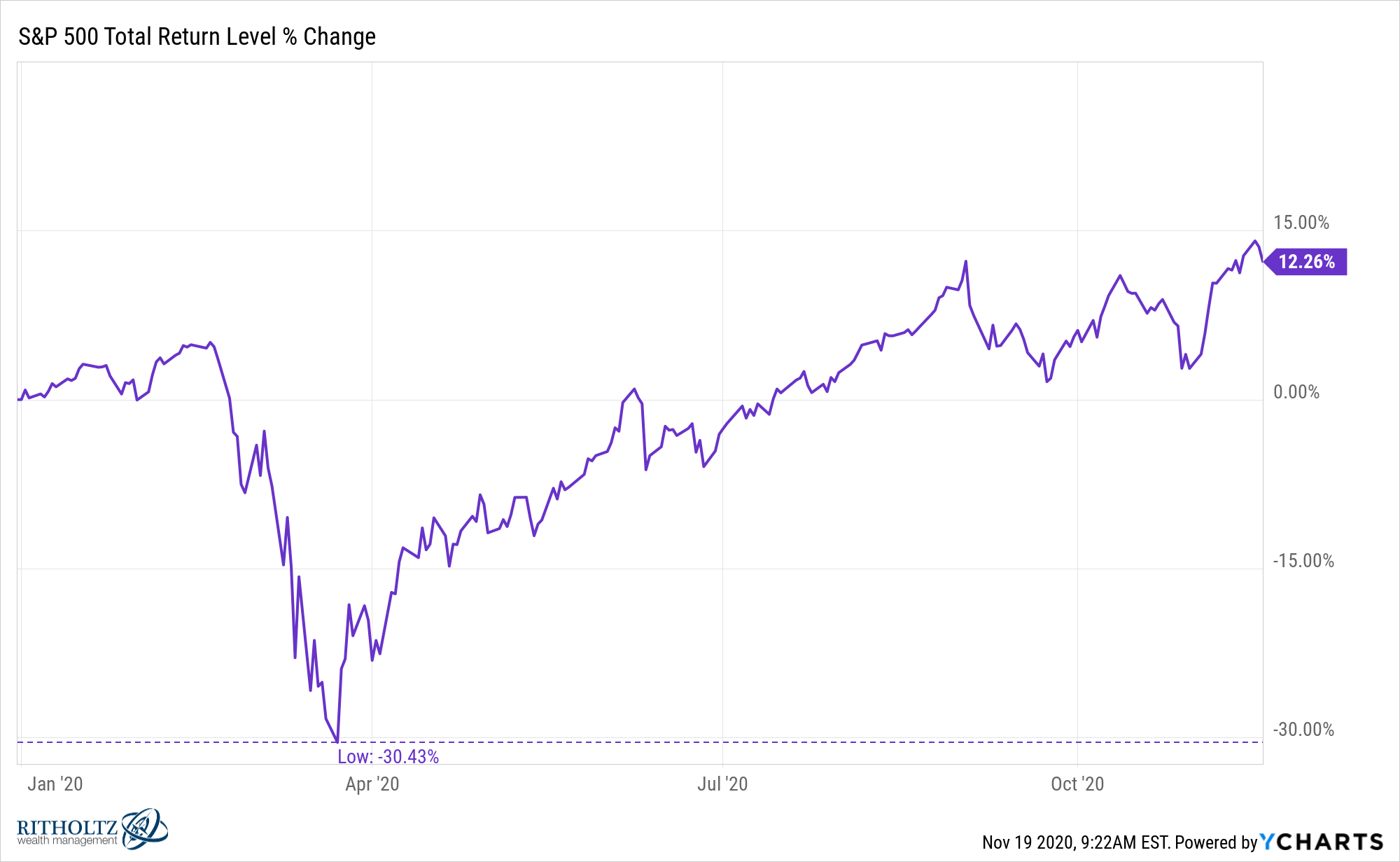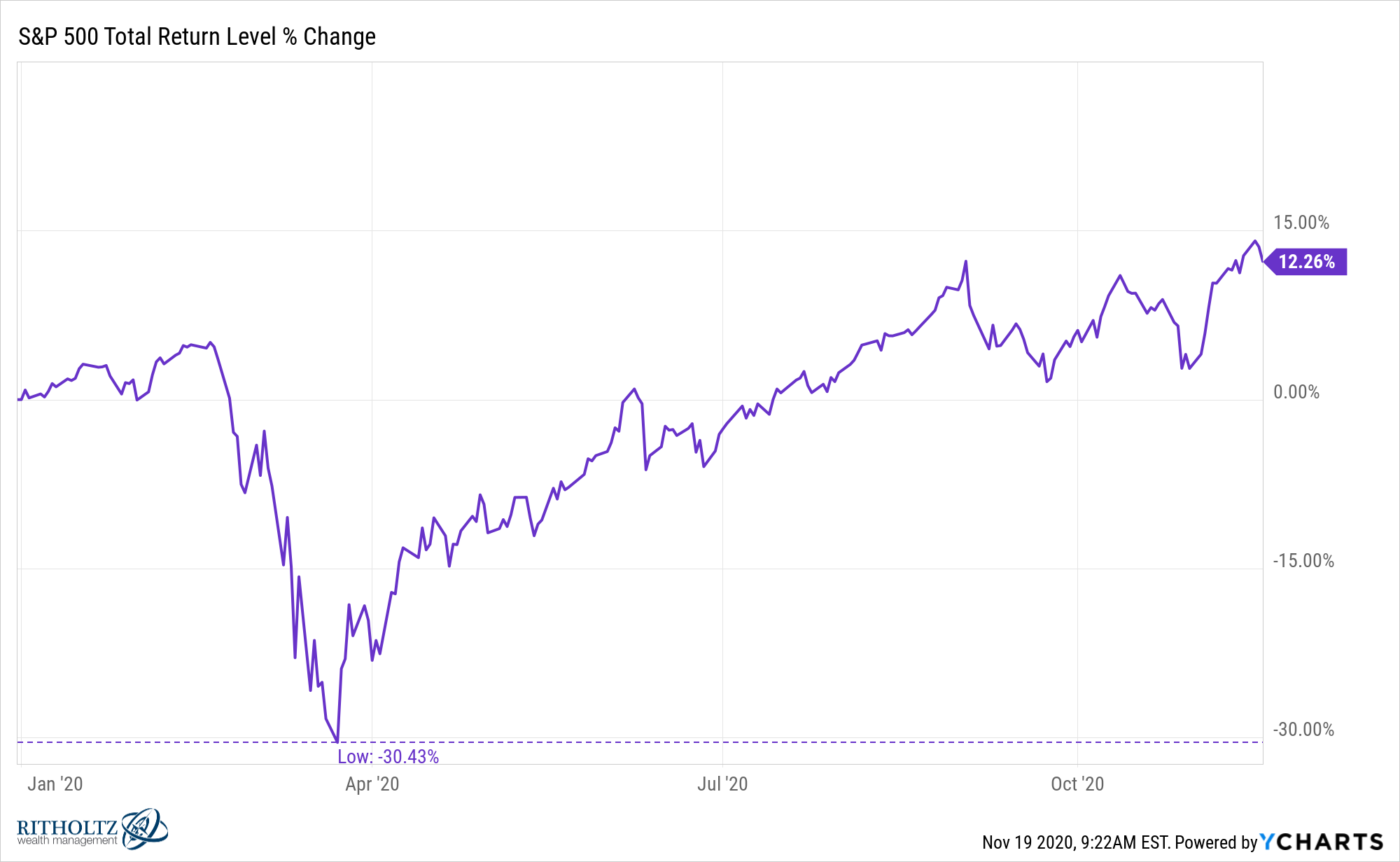 There are still 6 weeks or so left in the year but as of this moment, the massive swing from huge losses to a gain will likely go down as the biggest stock market reversal in history. I looked back at the intra-year losses for the S&P 500 from 1928 through 2020. Here are those intra-year losses paired with how the stock market finished the year: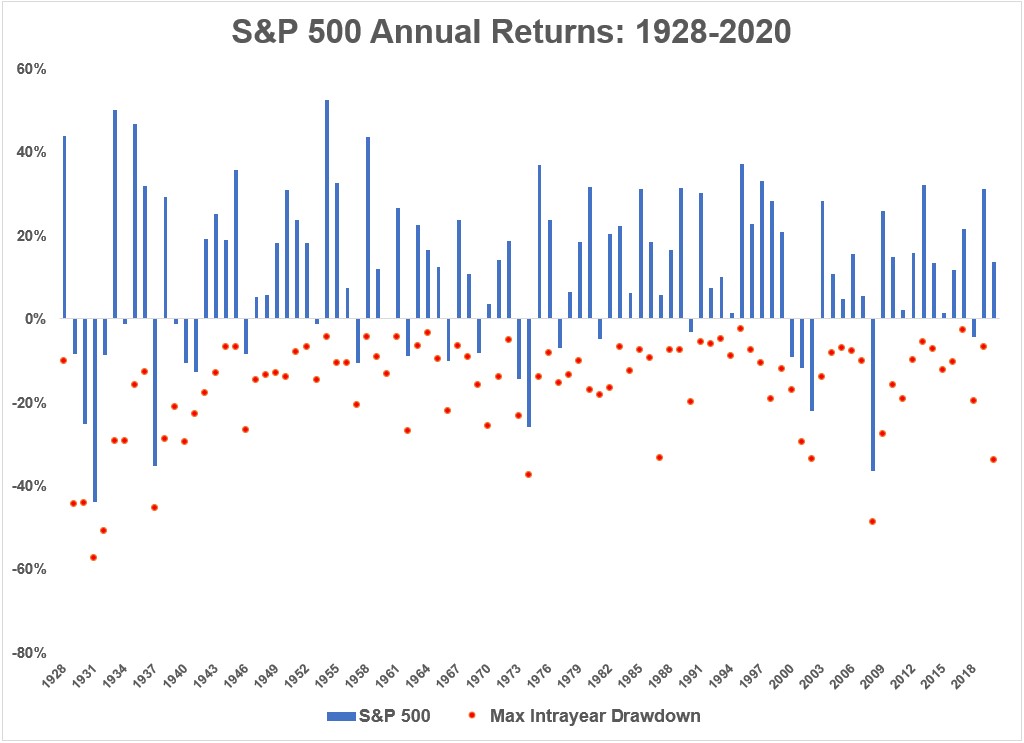 Every year there is a peak-to-trough loss, some bigger than others. Over this 93 year period, the average drawdown in a given year has been roughly 17%.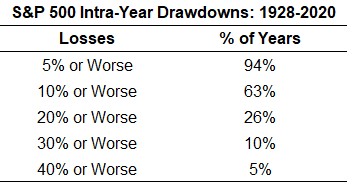 Since 1928, the stock market has seen 5% losses almost every year, 10% losses 3 out of every 5 years, 20% losses 1 out of every 4 years, 30% losses 1 out of every 10 years, and 40% losses 1 out of every 20 years. The majority of the worst losses took place in the 1930s. In fact, there was a double-digit drawdown every single year from 1928-1943 and 11 out of those 16 years experienced losses in excess of 20%.1 So there was a bear market in 70% of all years in that time.