3 Reasons To Be Bullish In 2021
---
On Christmas Day 2018 the market was at the lows of a correction that had seen the S&P 500 fall 17% in three weeks.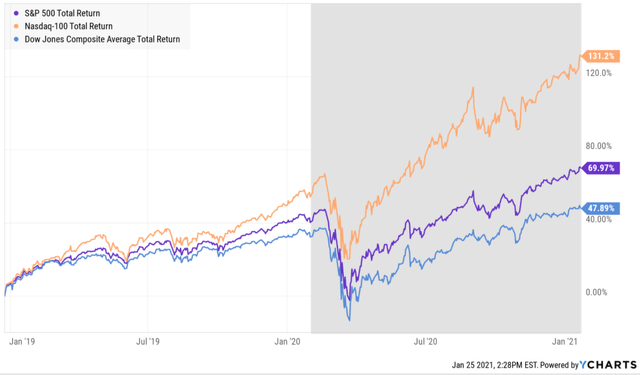 That correction was followed by a 30% rally in 2019, the best year for stocks since 1987.
And of course, in 2020 we saw a great start to the year, followed by a 34% one-month plunge, the fastest bear market in history.
Which was followed by the fastest bear market recovery in history, five months, instead of the average 27 months from bear market lows to new record highs.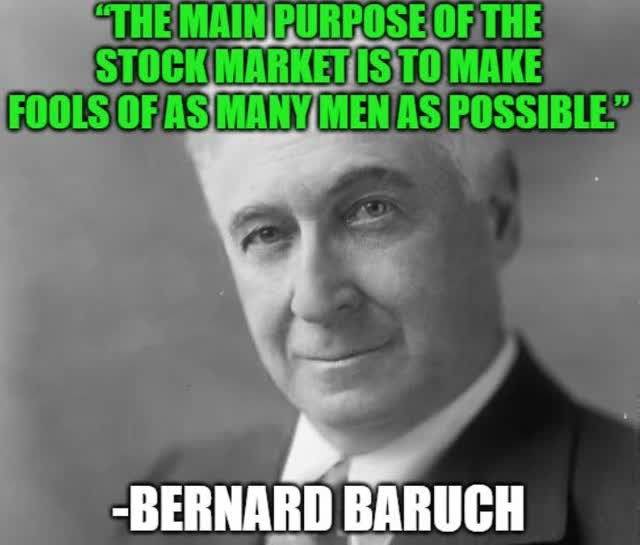 (Source: Imgflip)
I'm not going to lie to you and say I know what the market is going to do in 2021, no one does.
according to JPMorgan, just 8% of 12-month stock returns are explained by fundamentals
What I can tell you is that there are three particular catalysts in 2021 that could make this another incredible year for stocks in general, but undervalued blue-chips in particular.
So here are there three reasons I'm cautiously optimistic that 2021 is going to be another wonderful year for the prudent long-term investor.
Reason 1: The Vaccines
18 months ago no human had ever had COVID-19. In just 10 months, the world's scientists did something that was once considered impossible.
sequenced the genome of the virus and had a safe and 96% effective vaccine ready within 10 months
the previous record was mumps, 4 years to develop that vaccine
While there has been a lot of logistical hiccups in rolling out the vaccine so far, the success we've had has been impressive if you consider the miracle scientists pulled off last year.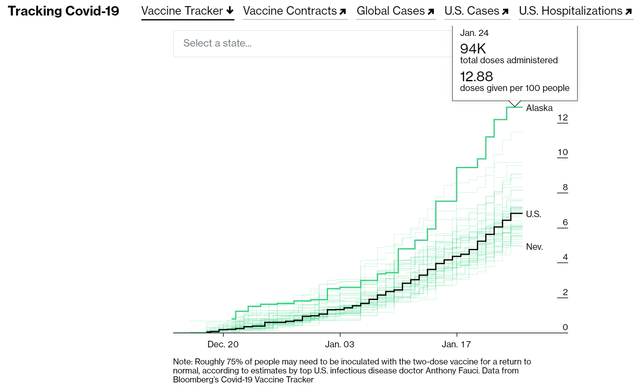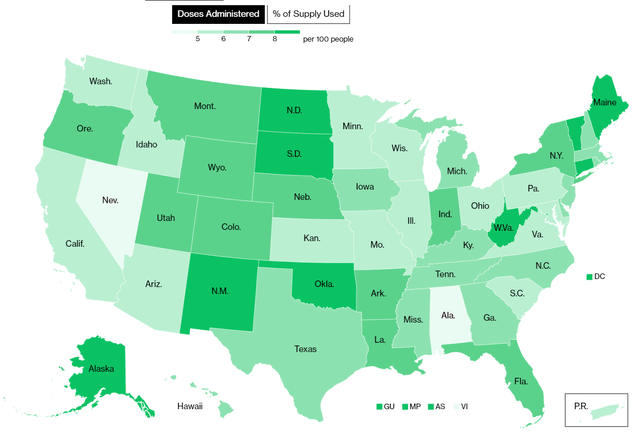 (Source: Bloomberg)
The US is #1 in absolute doses of vaccines administered so far
AK is #1 in vaccinations at 13% of the population
NV is #50 at 5%
1.16 million 7-day rolling average
at this rate, 85% herd immunity will be reached on September 7th, 2021
America's 50,000 pharmacies alone have the potential to vaccinate 100 million per month if they had access to enough doses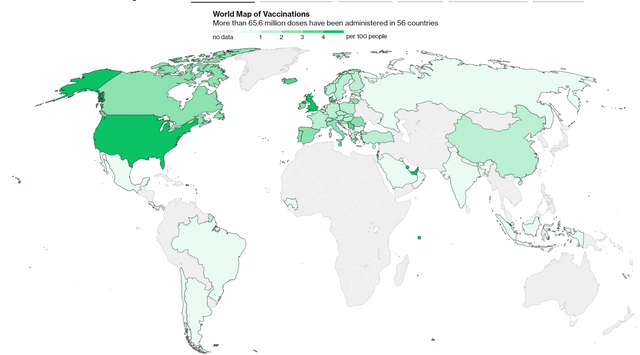 (Source: Bloomberg)
Globally 56 countries have begun vaccinations.
65.6 million doses so far
3.38 million 7-day rolling average
at this rate, 85% global herd immunity will be achieved on September 10th, 2026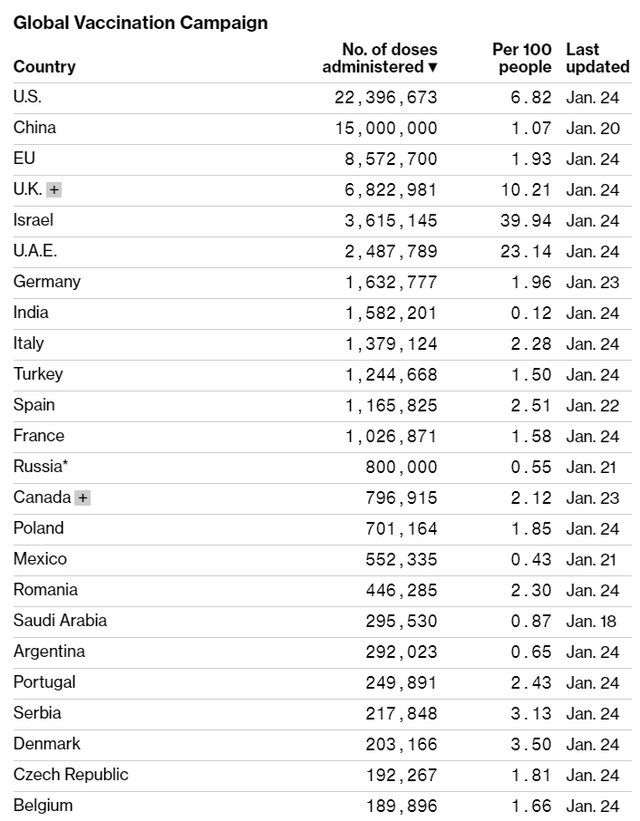 (Source: Bloomberg)
12 countries have vaccinated over 1 million people
2 have vaccinated over 10 million
the US over 22 million
yet it's less than 1% of the global population
The largest logistical healthcare effort in human history is underway to speed up vaccinations.
including an estimated 50 million people that will be hired to administer vaccines globally
in every corner of the world
health experts are cautiously optimistic that we can get to global herd immunity and end the pandemic by the end of 2023
potentially into 2024 if logistical issues persist
The end of the pandemic is the ultimate bullish catalyst for stocks. While there remains a lot of progress to be made this year in 2022 on the vaccine front, I'm cautiously optimistic that the world's heroic nerds will continue to come through for us as they have since the start of time.