The Biggest Investing Mistake You Might Ever Make: Part 2
---
In part 1 of this series, I explained why several blue-chip economists expect an economic boom for the next few years unlike any we've seen in decades, or will ever likely see again in our lifetimes.
This is exactly the kind of boom that some investors worry could cause the economy to overheat, interest rates to rise, and trigger a lost decade for stocks.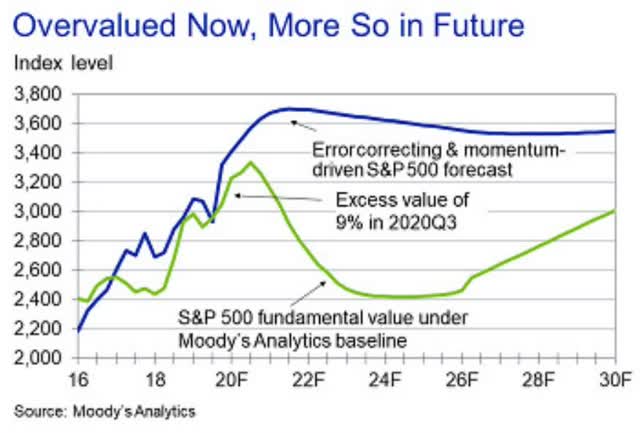 That's actually one scenario that Moody's warned about last year, 10-year yields soaring to 4.3% and triggering a multi-year bear market in the S&P 500. 
However, most economists disagree with Moody's, expecting 10-year yields to rise no higher than 2% to 3% allowing stocks to potentially rally for another decade.
And of course, that's just the broader market. As we all know (or should know) by now, it's a market of stocks, not a stock market.
Reason 3: Blue-Chip Bargains Are Set To Soar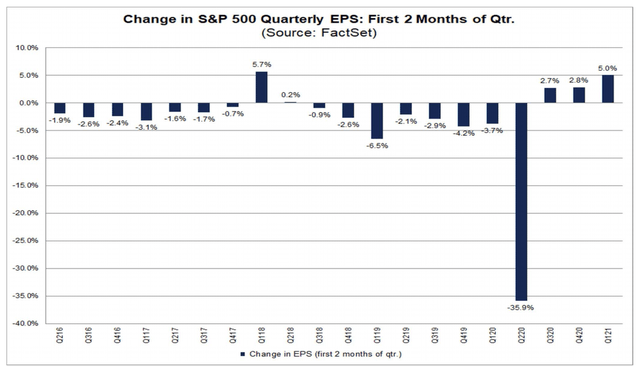 In any normal quarter, analysts cut estimates by 2% to 4% ahead of earnings, so that companies can beat expectations and management can look good.
Following the 2017 corporate tax cuts, estimates rose by the largest amount ever recorded. Well in the last three quarters earnings estimates have been rising for a record-breaking three quarters in a row. And at an accelerating rate.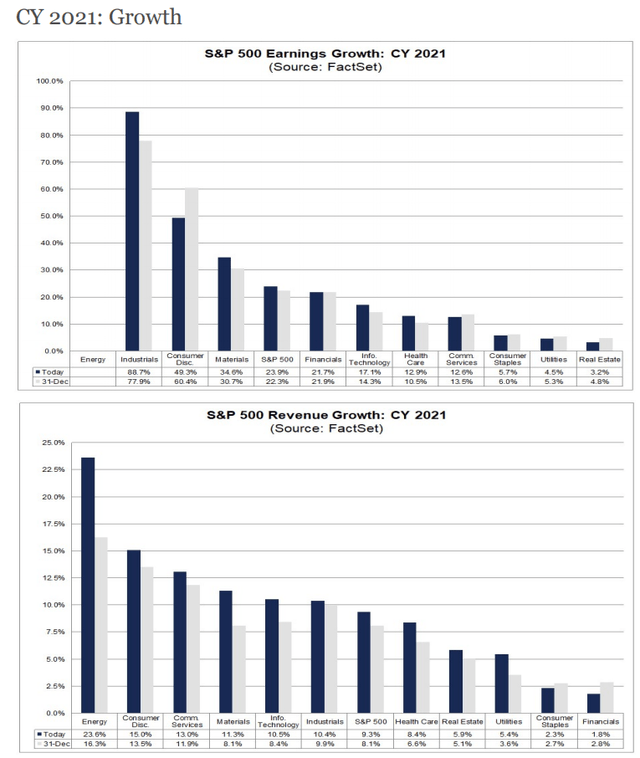 Energy, industrials, and consumer discretionary are the three sectors most expected to benefit from 2021's historic pandemic ending booming time.
Magellan Midstream (MMP): A Great Low Risk/High-Yield Way To Profit From A Recovery In Energy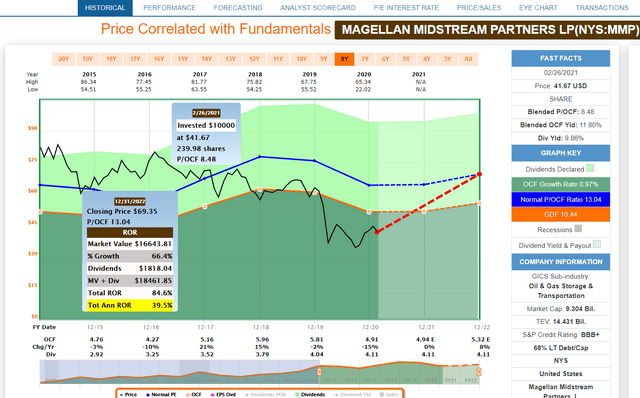 (Source: FAST Graphs, FactSet Research)
Amazon (AMZN): The Ultimate Growth Stock Is Undervalued And Set To Soar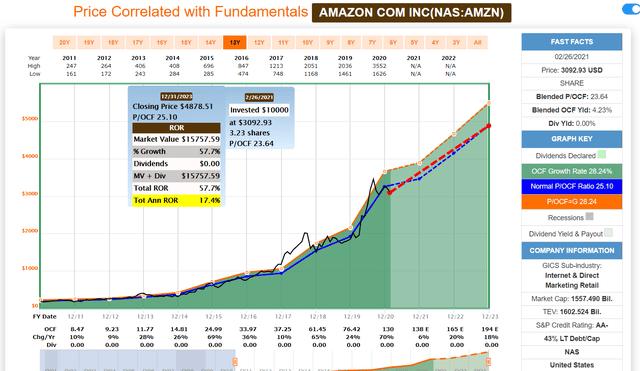 (Source: FAST Graphs, FactSet Research)
But what about soaring interest rates?