Why Tech Stocks Could Crash 25%
---
These days it seems everyone is making money except for tech investors.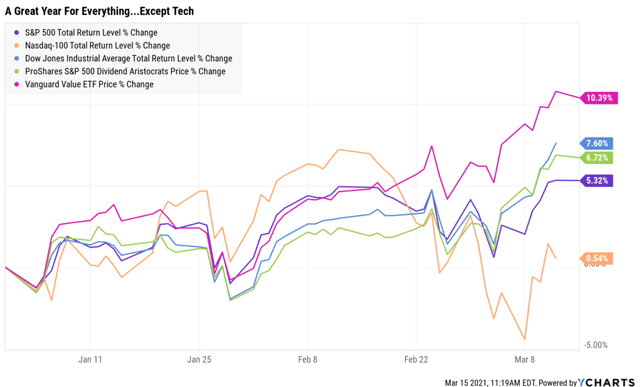 The Nasdaq is flat for the year and fell into a 10% correction just a few days ago. A strong recovery in the last few days has many tech investors breathing a sigh of relief.
However, analysts at Ned Davis Research, and Societe Generale, are warning that the worst might not over for momentum investors.
Why Tech Stocks Might Crash 25%
Last week JPMorgan's head of US equity strategy wanted that the recent rotation from growth to value may continue for some time.
This week that opinion got some backup from Ned David Research and Society Generale.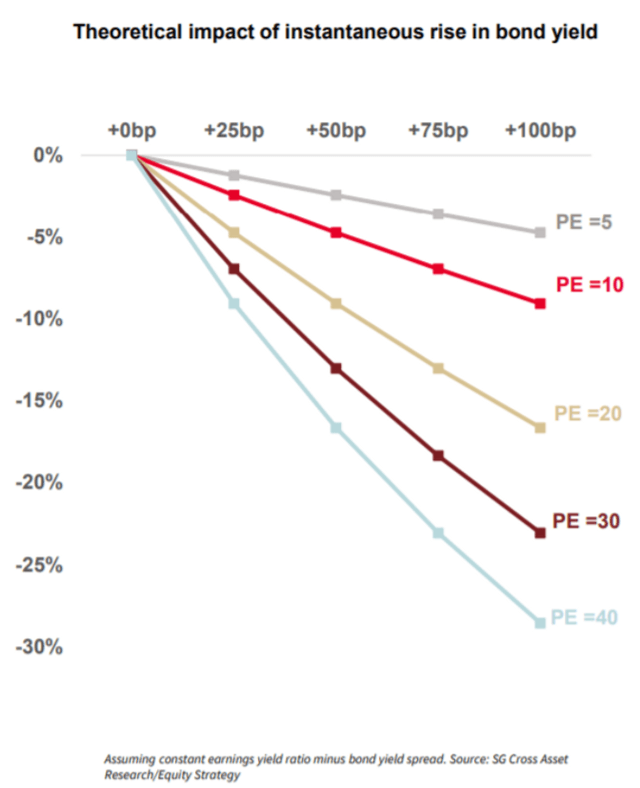 (Source: MarketWatch)
It should come as no surprise that when valuations get extreme, it doesn't take much to pop the bubble and flip investor sentiment from greed to fear.
The Nasdaq's PE ratio, depending on whether you're using trailing or future estimates, and from what sources, ranged from 33 to 40 before the current correction began.
As you can see from Society General's chart, a 1% increase in interest rates, particularly the 10-year yield, might trigger up to a 30% bear market if it happens very quickly.
Nasdaq is down 5% from record highs now
and could potentially fall 25% more
However, before you panic and run screaming from all things tech and growth, it's important to keep two things in mind.