What Investors Need to Know About the 4th Wave of the Pandemic
---
None of us are likely to ever forget the coronavirus pandemic. Not only has it claimed almost 3 million lives, but it sent the stock market plunging 34% in a month.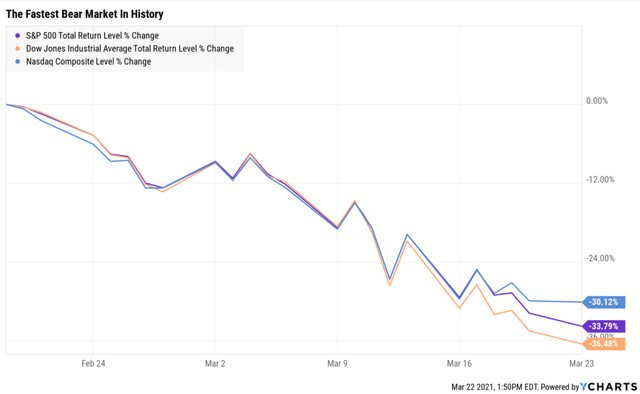 Of course, record stimulus and incredible scientific heroism that delivered a vaccine faster than anyone thought possible, are why the S&P 500 hit record highs just five months after bottoming in March 2020.
But now the worst pandemic in over 100 years, shows signs of one final effort to kick our portfolios in the balls.
So here's what investors need to know to avoid making costly mistakes during the potential final 4th wave of the virus.
Fact 1: The Threat Of The Virus Is Still Very Real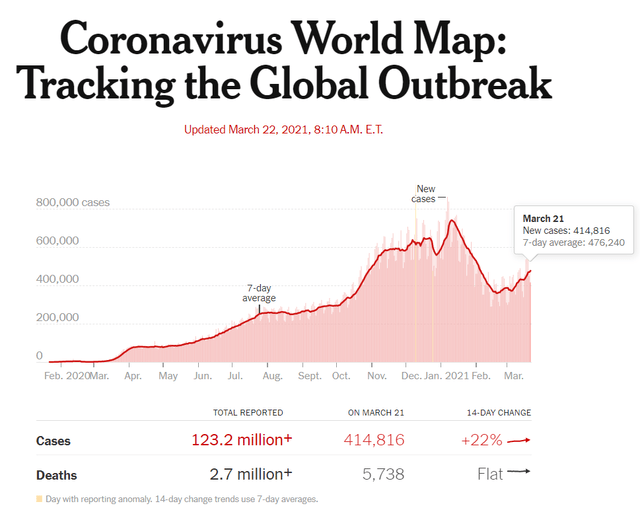 (Source: NYT)
There hasn't really been a clear series of waves for this pandemic. More like a never-ending tide of death. One that appears to be heating again.
The good news is that IHME doesn't expect us to break new records for global daily cases.

(Source: IHME)
However, due to just 3% of the world being infected so far (up to 36% counting non-reported cases), the global pandemic could still get much worse. IHME estimates as many as 5.7 million daily infections by July 1st in a worst-case scenario base-case shows daily cases will likely stabilize around 400K to 500K per day for several months.
15 million monthly cases is still a very severe amount of human misery and economic damage.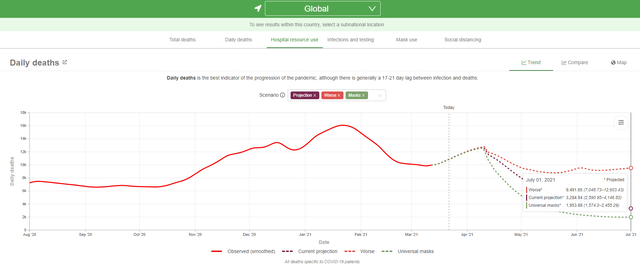 (Source: IHME)
The good news is that even in the worst-case scenario, IHME's latest modest doesn't expect us to approach the 16K daily death record we set in late January. That's because treatments have become a lot more effective, and of course vaccinations all but eliminate very severe cases in those that have had the shots.
What about the US? Unfortunately, 21 states have rising transmission rates.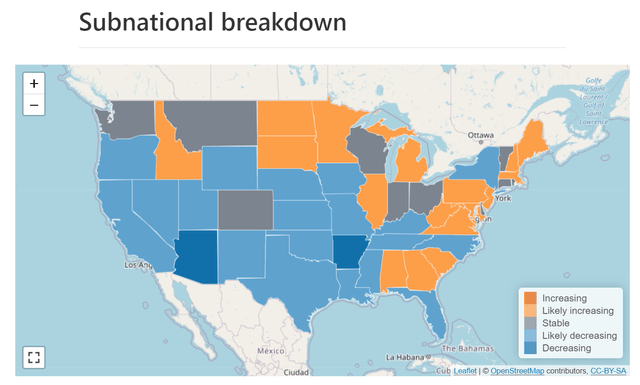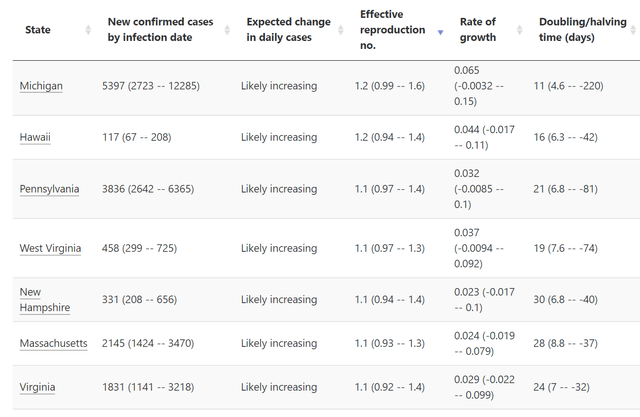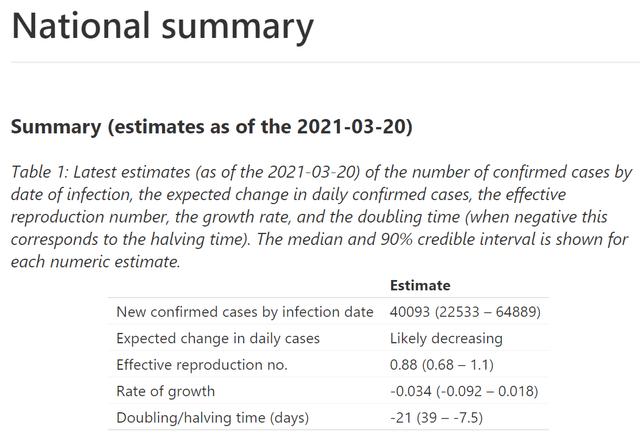 (Source: epiforcasts.io)
So far, the US national transmission rate has remained under 1, which is why cases have spent months falling. However, states have been very aggressive at reopening, as much of America gets "channel fever".
In the short-term channel fever or what the global psychiatric community has named PSTE, is a major threat to our portfolios and health.
Many in the Navy will recognize this by another name, "channel fever."
within sight of land, "in the channel" but still several hours from disembarking
anxiety can become almost overwhelming for some the closer you get to the end of a stressful experience
channel fever can lead to stupid decisions, both health-related and financial
do not fumble the football at the 1-yard line during the Super Bowl