3 Things You Need to Know About This Historic Earnings Season: Part 2
---
In part 1 of this series, I explained why the market's red hot start to 2021, on track for 25% to 40% gains depending on the index, required earnings growth to be a blockbuster in 2021 and beyond.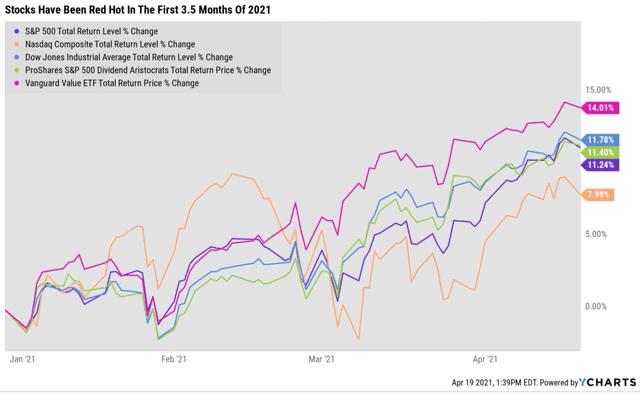 So far Q1 earnings season has brought almost all good news, and expectations for 60% EPS growth through 2023 have fueled a bull market for the ages.
There's even the chance that another $5.3 trillion in stimulus could drive double-digit earnings growth through 2024 or even 2025.
But there's one more very important fact that investors have to know before they get too excited. This is the most important fact of all and it could determine whether you remember the post-pandemic boom with fondness or deep portfolio regrets.
Fact 3: Valuations Are Sky-High So Caution Is Warranted
Valuations are pretty much meaningless in the short term.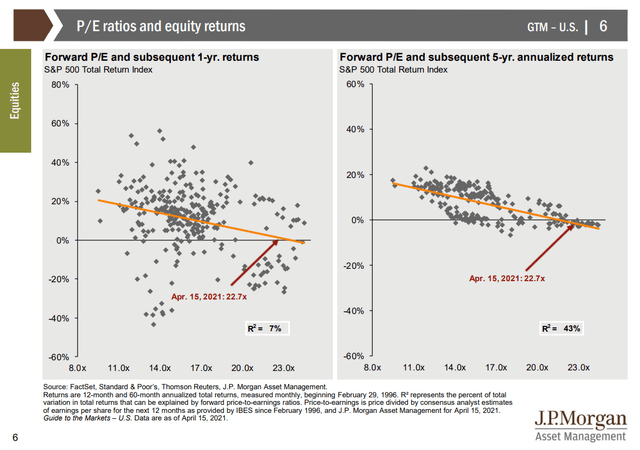 Just 7% of 12-month returns since 1996 have been explained by valuations. In fact, just 43% of 5-year returns are a function of valuations.
This is why bubbles can last a long time, such as the epic tech euphoria rally of the late 90s that resulted in stocks becoming 67% historically overvalued.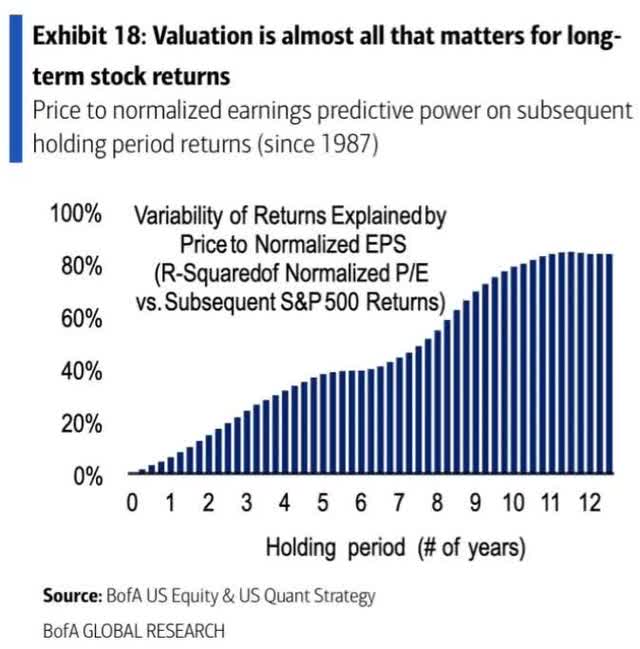 But guess what? While valuations matter very little in the short-term, in the long-term they dominate stock returns. Bank of America's quants have calculated, that, assuming relatively stable fundamentals for a company over time, 80% of long-term returns are explained by historical valuation mean reversion.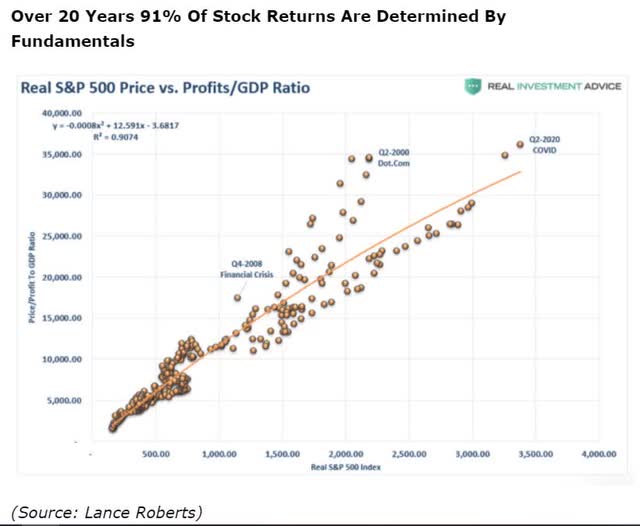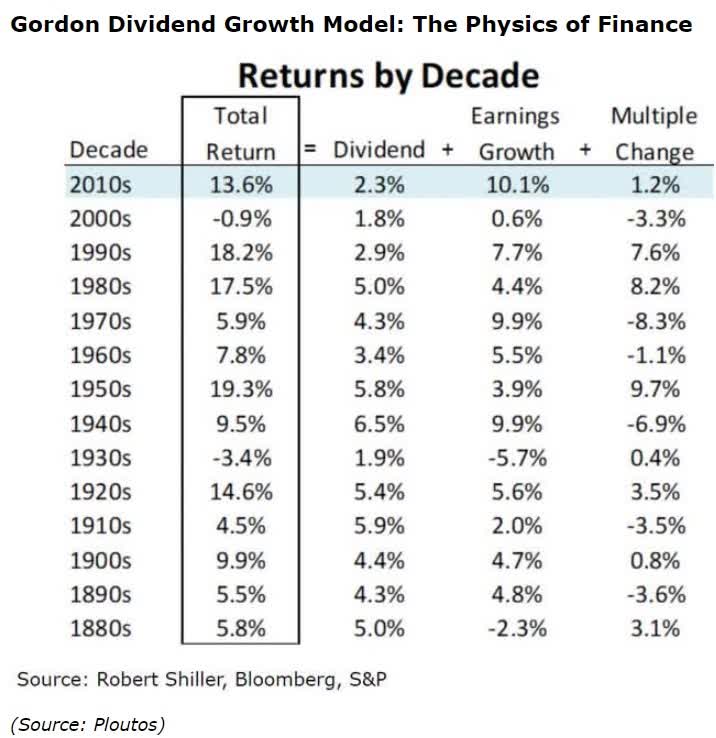 And over 10+ years 100% of stock returns are a function of starting yield + growth + valuation changes.
In other words, 91% of stock returns over the long-term are fundamentals driven, while just 7% of short-term returns are.
In the short-term luck is 11X more important than fundamentals. In the long-term fundamentals are 11X as important as luck.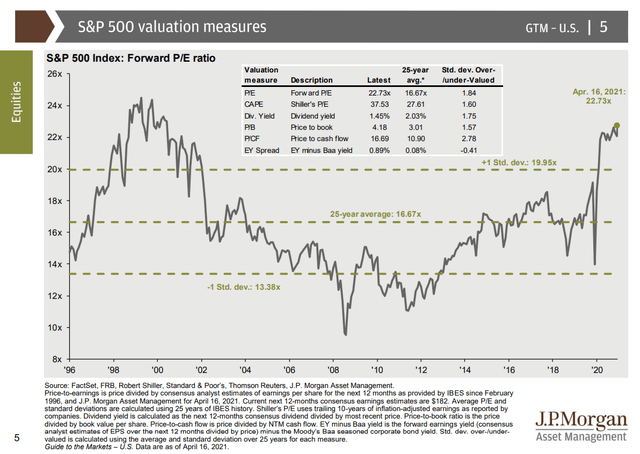 As of April 16th, the market's forward PE of 22.73 was 36% above the 25-year average of 16.67.
That means that on a forward PE basis, the most popular valuation metric on Wall Street, stocks were trading nearly 2 standard deviations above the norm.
Other valuation metrics show similar levels of overvaluation, include price/cash flow that's almost 3 standard deviations above the historical modern-era norm.
Does this bode poorly for future stock returns? That depends on what kind of investor you are.
If you've gotten used to 15% annual returns from the S&P 500 and think that index investing can continue doubling your money every five years, then there is a 90% probability you're going to be very disappointed over the next 10 years.
S&P 500 2023 Consensus Return Potential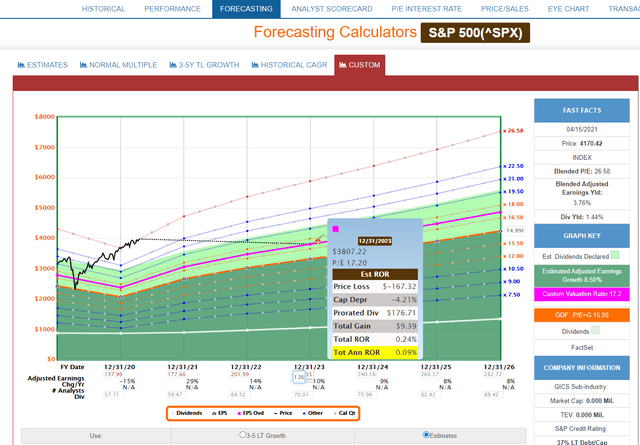 (Source: F.A.S.T Graphs, FactSet Research)
60% EPS growth in the next three years, and it's literally all priced in.
S&P 500 2026 Consensus Return Potential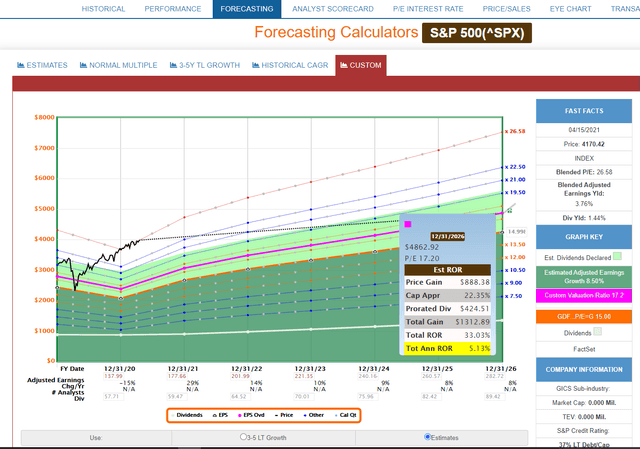 (Source: F.A.S.T Graphs, FactSet Research)
87% EPS growth expected over the next five years, and analysts expect just 5% annual returns. That's 1/3 what we've seen over the past decade and much lower than the 7% to 9% CAGR historical market return.
And of course, market returns never come smoothly but represent a winding and often frightening series of market rallies, interspersed with short and rapid declines.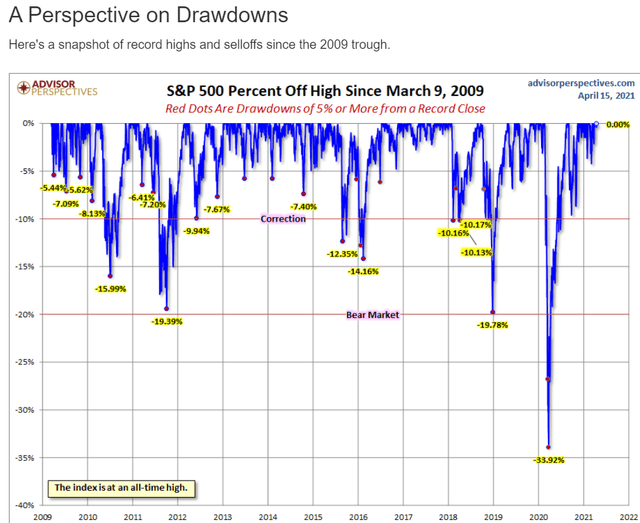 (Source: Jill Mislinksi)
Fortunately, stock pickers don't have to worry about how overvalued the S&P 500 ever becomes.
In fact, the more overvalued the broader market becomes, the more speculative manias are gripping the headlines, the easier it is for prudent long-term investors to earn market-smashing long-term returns.
Every Year Is A Stock Pickers Paradise But 2021 Especially