The 6 Secrets To Getting Rich On Wall Street: Part 5
---
In part one of this series, I explained the single most important secret to getting and staying rich on Wall Street.
In part two I showed why the safety of individual companies is the next step in achieving a rich retirement.
In part three, we saw why quality at a reasonable or attractive valuation is the easiest road to riches you can travel.
In part four we looked at the importance of safe and high-quality yield, including some of the best sources of generous income you can buy today.
Now in part five, let's look at the importance of growth, in helping you achieve your long-term financial goals.
Growth At A Reasonable Price: A Core Tenant To Retiring Rich
Yield, growth, and value are the holy trinity of total returns.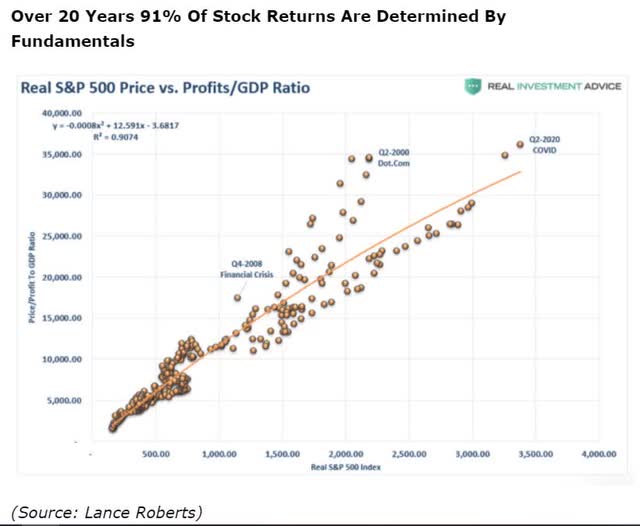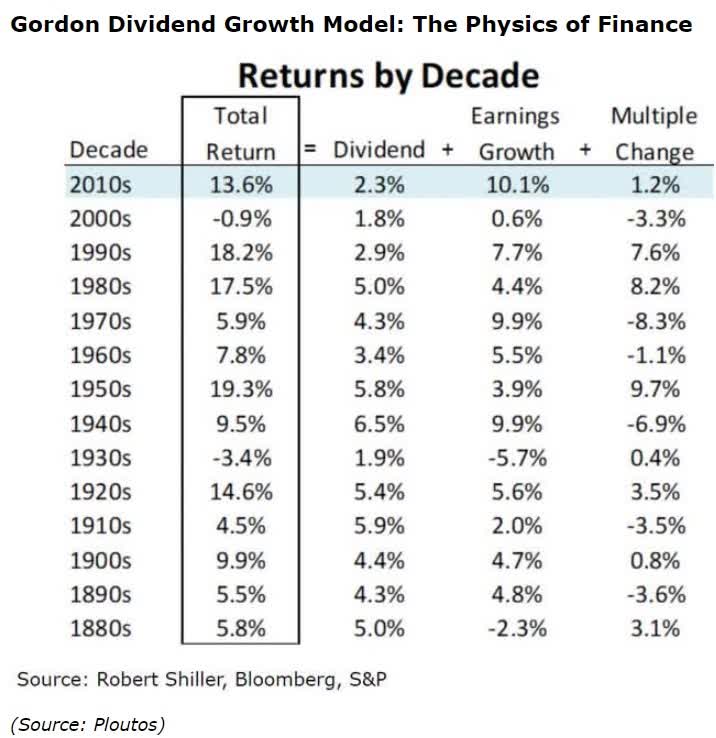 Over time, these are the only three fundamentals that directly determine how much money you'll make…or lose, investing in the stock market.
Now, the fact that fast-growing companies can make life-changing investments is no surprise. For over a decade, very low-interest rates have helped growth stocks achieve a level of market dominance literally never before seen on Wall Street.
There's absolutely nothing wrong with investing heavily into growth, as long as you also balance it with enough high-yield stocks to generate sufficient income for your needs.
Whenever I buy a growth stock I always combine it with a high-yield blue-chip so I am buying a synthetic company with fundamentals far superior to anything you can get with index funds.
For example, Amazon (AMZN) + Magellan Midstream (MMP) for most of the last year, have represented the best combo of hyper-growth at a reasonable price and maximum safe blue-chip yield.
4.2% average yield
20.5% CAGR average growth
28% discount to historical fair value
Over the long-term a 50/50 mini-portfolio bucket consisting of AMZN and MMP, if they both grow as analysts expect, would deliver close to 25% CAGR annual returns.
Those are literally Buffett-like returns from blue-chip bargains hiding in plain sight.
There are no ETFs or mutual funds that offer anything close to those fundamentals.
That's the power of disciplined and careful stock picking.
Today the issue with high-quality growth is that its expensive. Popular ETFs like ARKK target fast growth, but at absurd valuations.
ARK Innovation ETF Fundamentals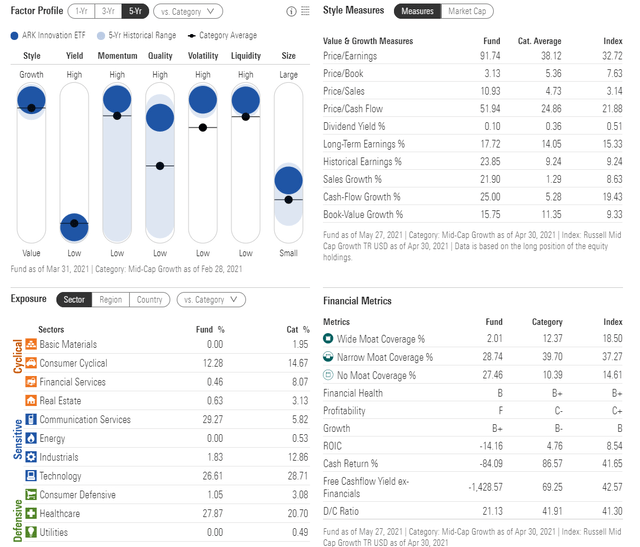 (Source: Morningstar)
According to Morningstar, ARKK's portfolio is expected to deliver long-term growth of about 18% CAGR.
That's compared to the S&P 500 and aristocrat consensus of 8.5% and 8.8% CAGR, respectively.
Much faster growth, though from a portfolio of mostly unprofitable companies at the moment.
That high focus on non-profitable and more speculative companies is why ARKK's forward PE is 92, almost 3X the peer average of 38.
For context, on March 24th, 2000, the S&P 500 saw its forward PE peak at 27.2, a 67% historical premium.
That was the most overvalued stock market in US history. However, it was far from the most overvalued market in global history. That would be the Nikkei 225 in 1989, after a 25-year Japanese stock market bubble.
Japanese stocks were trading at over 60 times forward earnings, in a bubble so extreme, the market still hasn't come close to recovering even after 32 years.
The tech bubble resulted in a lost decade for stocks.
ARKK's portfolio is trading at 50% higher valuations, which bodes poorly for this fund's future performance unless those companies grow much faster for much longer than Morningstar and most analysts expect.
But now consider what happens if you take three reasonably priced hyper-growth blue-chips and combine them with three high-yield blue-chips.
Amazon
Universal Display (OLED)
What do the fundamentals look like for this basket of six companies?
3.9% average yield
21.8% CAGR average growth consensus
26% average discount to fair value
The growth consensus of this group of blue chips is superior to even ARKK's portfolio.
Yet it offers a yield that's equal to or better than most high-yield ETFs or mutual funds.
The margin of safety is equal to or slightly better than most value ETFs.
What happens when you combine superior yield, with superior growth, and superior valuation? All wrapped up in a blue-chip quality package and owned within a prudently risk-managed portfolio?
The results are potentially life-changing investing returns that could be just the ticket you need to achieve a rich retirement.
Not from speculative investments in NFTs, meme stocks, crypto, or non-profitable IPOs.
But merely by focusing on safety and quality first, and prudent valuation, and sound risk management always.