3 Reasons Investors Shouldn't Be Worried About Interest Rates
---
Last week the Dow fell almost 3.5%, the worst week since January.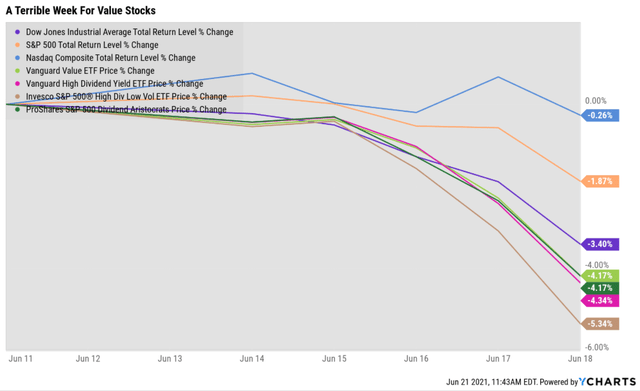 Value stocks and the overall reflation trade had an even worse week. In fact, regional banks fell 7.5%, the worst industry.
The Fed taking a more hawkish stance on interest rates, was the most commonly sighted reason for last week's market weakness.
Understandably, with the market so historically overvalued, and predictions of inevitable market crashes all around us, many investors are worried about what the rest of 2021 has in store.
Here are the three reasons why prudent long-term investors have nothing to fear from the Fed raising interest rates and butchering our portfolios.
Reason 1: A Great Economy Is Almost Always Great For Stocks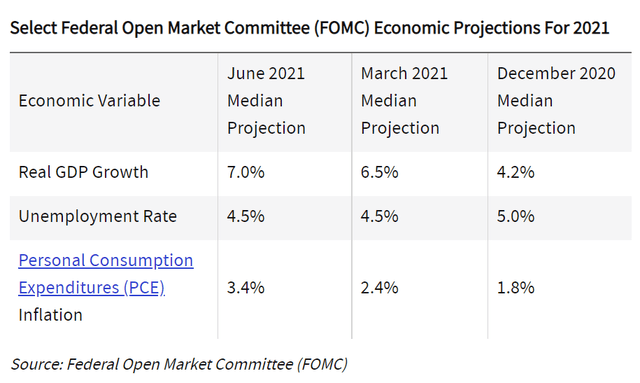 The Fed is starting to seem more hawkish because the economy is growing at the fastest rate in almost 40 years, and expectations keep rising.
The same is true among economists in general.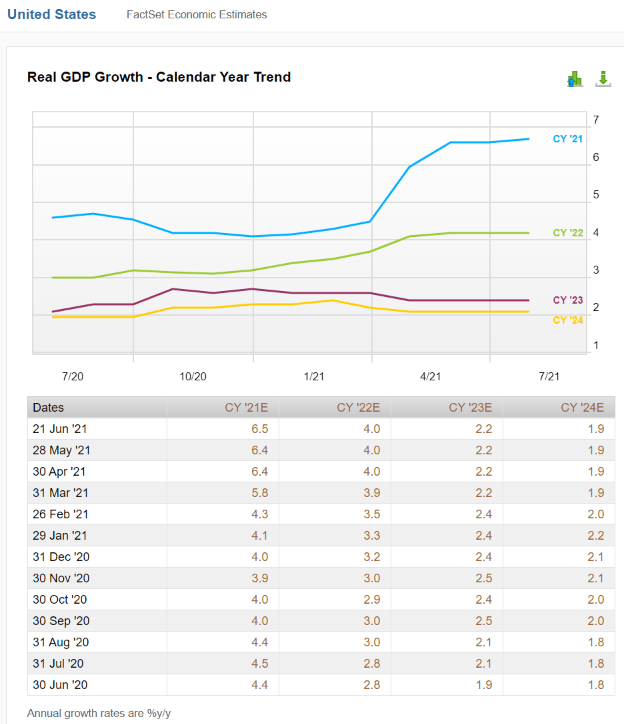 (Source: FactSet Research)
Economists expect growth to eventually return to the normal 1.8% baseline that US demographics and productivity can sustain over time.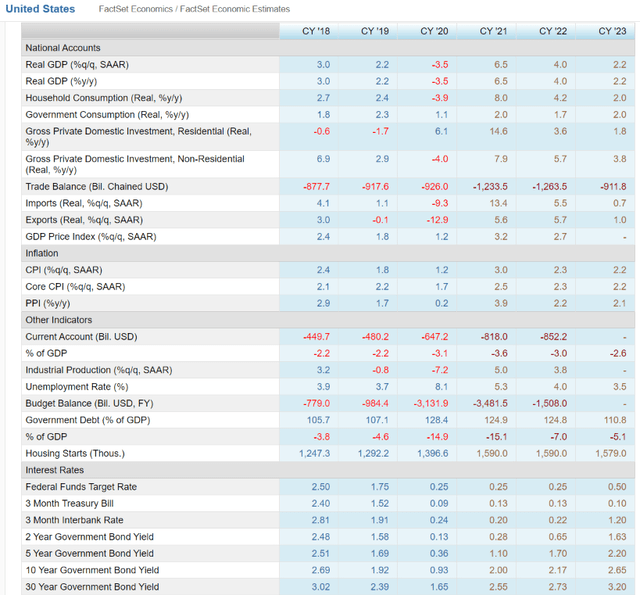 (Source: FactSet Research)
Moody's estimates that with a big enough infrastructure bill passing US growth for this decade could be 0.3% higher.
But as things look now, economists and the Fed both expect 3.5% unemployment by the end of 2023.
That's what it was pre-pandemic, the lowest rate in over 50 years.
The Fed Funds rate is expected to be 0.5%, representing 2 whole rate hikes, over the next 2.5 years.
The 10-year Treasury yield, the proxy for long-term interest rates, is expected to rise 1% over the next 2.5 years.
A gradual rise in long-term rates, created by a strong economy and the Fed tapering its bond-buying, is not something sensible investors should fear, and here's why.