4 Things Investors Need to Know About the Best Earnings Season in 12 Years
---
It's been a wonderful start to 2021, with 33 record highs through June 25th.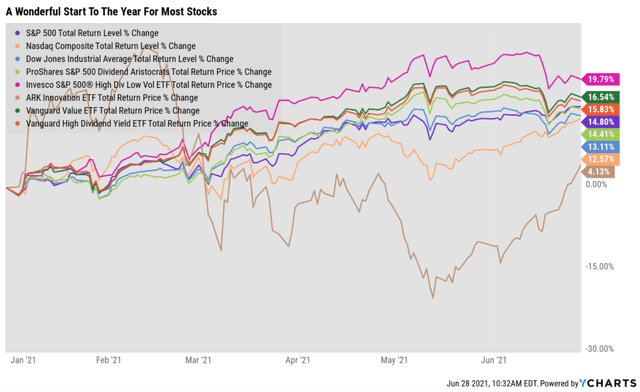 That's the 3rd most in history, and the year isn't quite half over yet.
Most stock indexes are having a great year, including the S&P 500 which is up almost 15% in the first half of 2021.
That's after an 18% rally in 2020 (the pandemic year) and an epic 33% gain in 2019.
Well, there's both good and bad news for investors hoping that JPMorgan's start of the year forecast for a 25% return might come true.
We're about to start Q2 earnings season, and there are four important facts about the best earnings season in 12 years, that investors need to know.
Fact 1: This Might Be The Fastest Earnings Growth You'll Ever See In Your Lifetime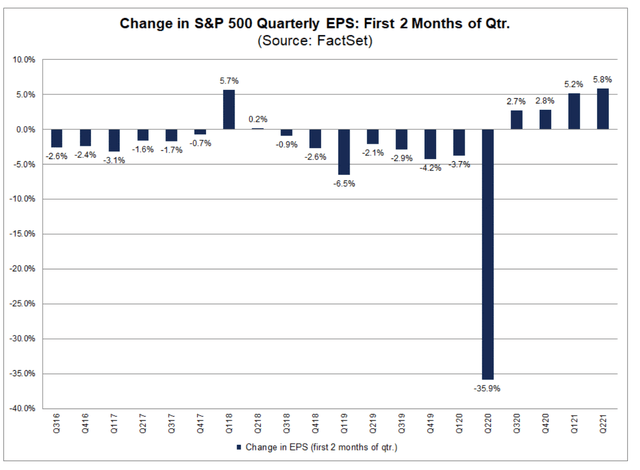 Normally going into earnings seasons analysts cut expectations by 2.1% to 3.7%. That's why historically about 70% to 75% of companies beat expectations, and management teams appreciate the chance to feel smart.
Thanks to the historical nature of this pandemic, earnings expectations have been rising at an accelerating rate, and in Q1 nearly 80% of companies still beat by an average of 23%.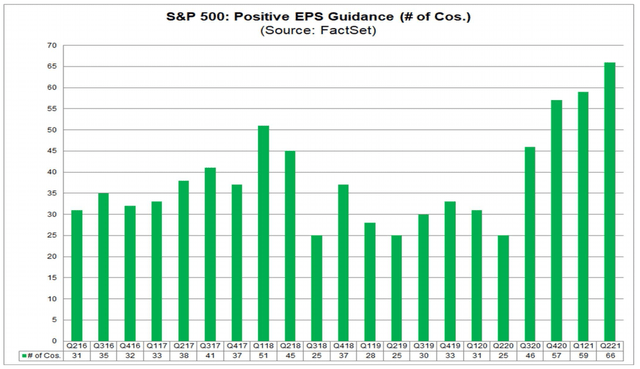 A record number of companies are also raising their guidance going into Q2 earnings which kick off in earnest in about a month.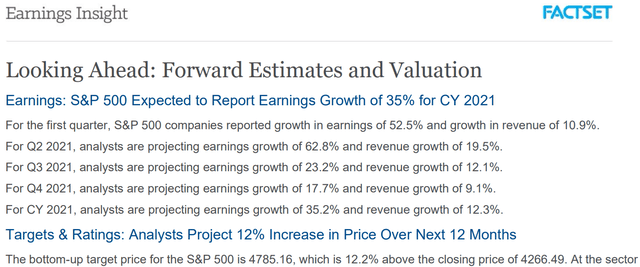 For Q2 analysts are now estimating 63% EPS growth, which would be the best earnings growth since Q4 2009's 109%.
It would likely be the strongest earnings growth any of us is likely to see in our lifetimes moving forward.
Fact 2: The Earnings Bonanza Is Expected To Continue Into 2022 And Beyond