What Investors Need To Know About Bull Markets And Corrections
---
By Ben Carlson 
After sitting through an exceedingly long parade over the Fourth of July weekend I have a new rule proposal:
No parade should ever be longer than 30 minutes in length.
I mean how many sirens can one family be subjected to?
I'm only half kidding here because my kids loved it but it still seems like you could cut 60% from most parades and the kids would still be happy (as long as they get some candy).1
Much like parades, bull markets can last longer than you think as well.
Market research has benefitted greatly from the information age. There are a plethora of free websites, data, opinions, analysis, charts, and news that rival even the most expensive subscription services of the past.
One of the free research sources I use on a regular basis is Yardeni Research (they do have paid research too). And one of my favorite research pieces of theirs I look at regularly is the bull and bear market/correction tables.
Here's the table of bull markets from 1928: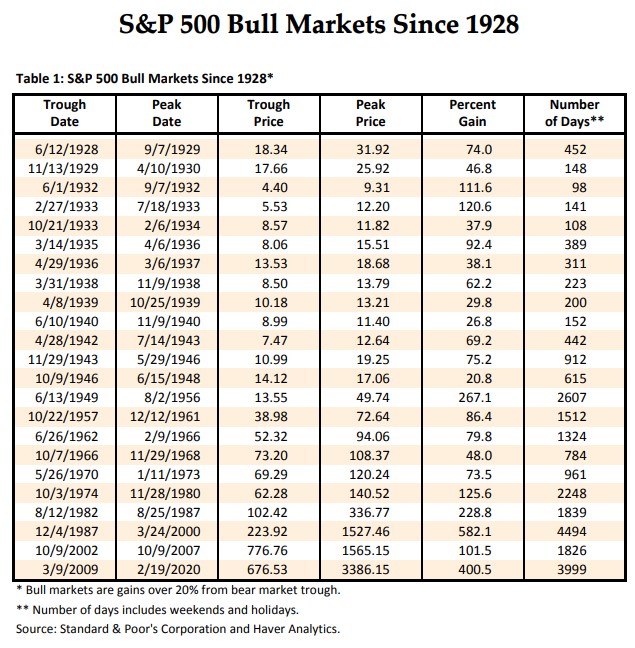 And here are all of the corrections and bear markets: